Or, The Cabinetmaker
From an early age, I watched my dad tinker with woodworking, and would always visit my grandpa's workshop in Rose Street Foundry when we were on holiday in Inverness, where he was a pattern-maker, crafting full size templates in wood that would be used to cast the iron for anything from large engines or pumps to the chairs that hold rails onto railway sleepers. It instilled a fascination for carpentry in my young mind that has never left me.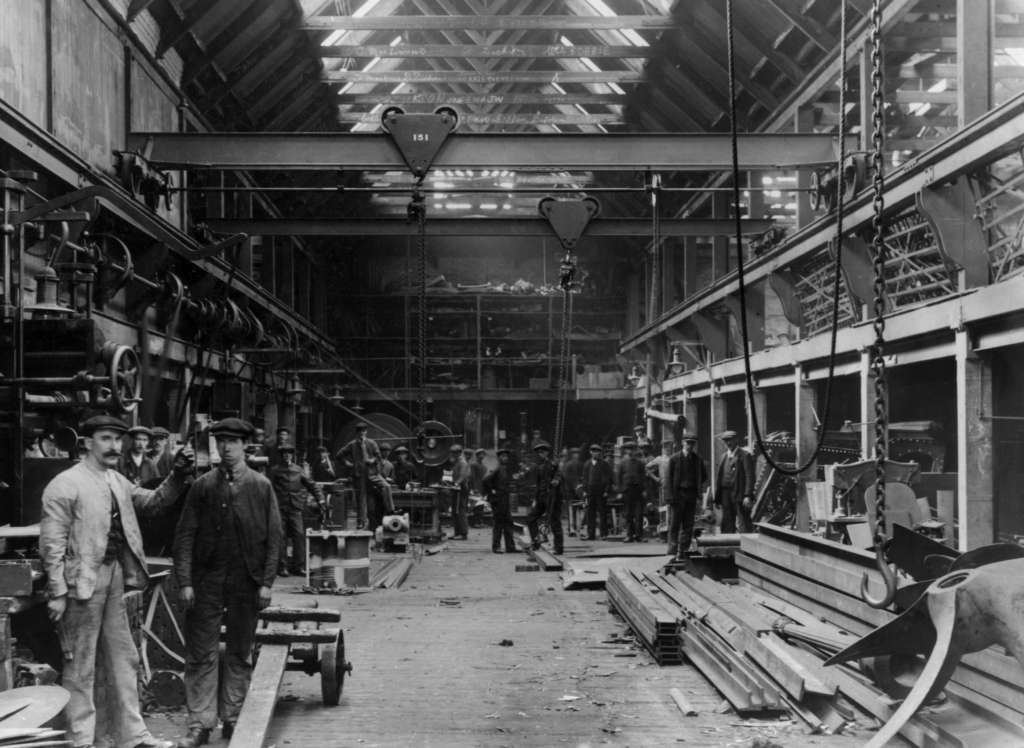 On the other side of my family, my inspirational Granny Stephen was an unlikely collector of antiques, despite living in a high rise flat in the notorious Red Road estate in Glasgow. It gave me an appreciation for well made furniture.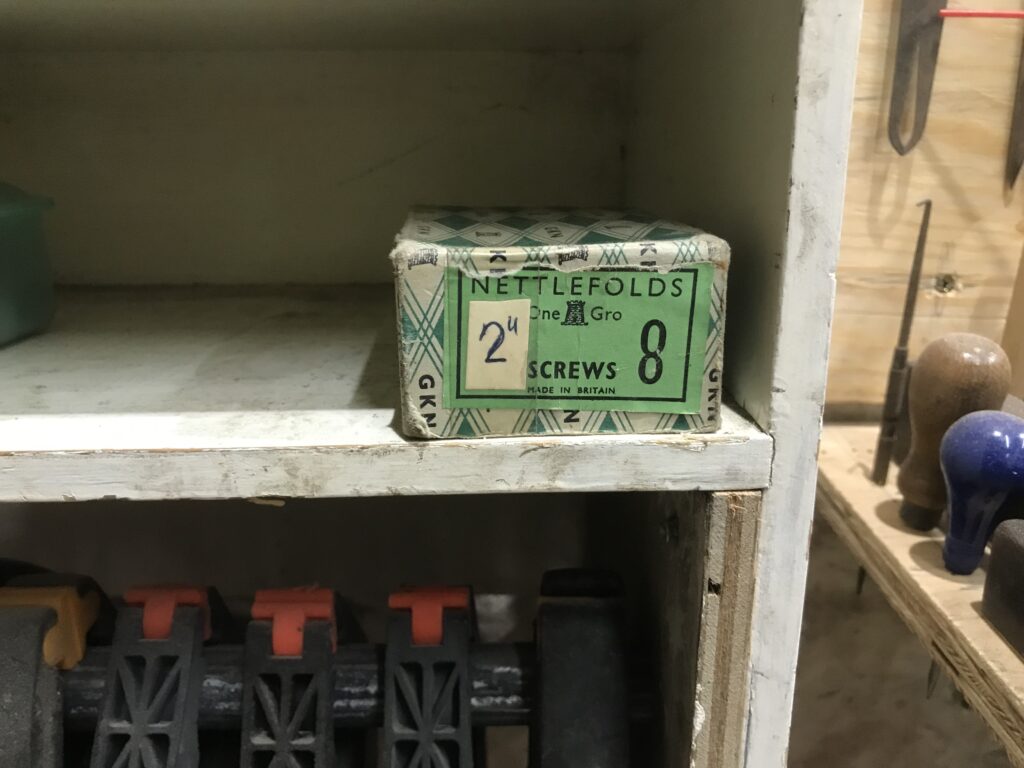 It wasn't until I got married, and we moved into our first home, that I had the chance to start making and restoring our own furniture. I made a simple bed, and a coffee table, but they were cruder than I would have liked, with some questionable construction elements (the table had about a hundred screws holding it together, which could only be seen from underneath, fortunately.) On the positive side, I used reclaimed wood whenever I could, whether it was from a local skip, or donated as part of a piece of unwanted furniture.
We lived in a small village in south-west Wales and, once a month, there was a sale of furniture and bric-a-brac in the village hall, mostly from house-clearances of larger houses whose occupants had down sized, and I purchase a wardrobe and a dressing table for four pounds, only to discover that it had been sent to the sale by our next-door neighbour. All that lugging about hadn't really been necessary, but it made a nice Welsh dresser once it had been converted.
Since then, I've gradually tackled more difficult projects, helped by the fact that in 1990, when I started up my veterinary practice, I had a spare shed next door to the surgery which I turned into a proper workshop, installing a second-hand crosscut saw, and making long benches which I still use today.
When I started writing, my love of woodworking and playing football became the backdrop to my first crime novel, The Cabinetmaker. I'd have loved to have been the master craftsman he was!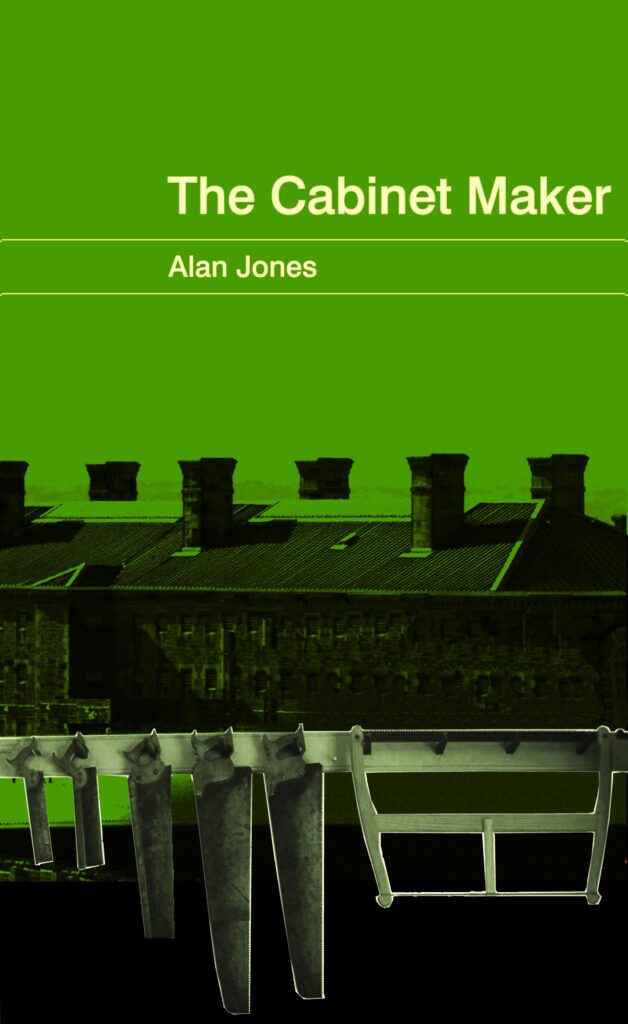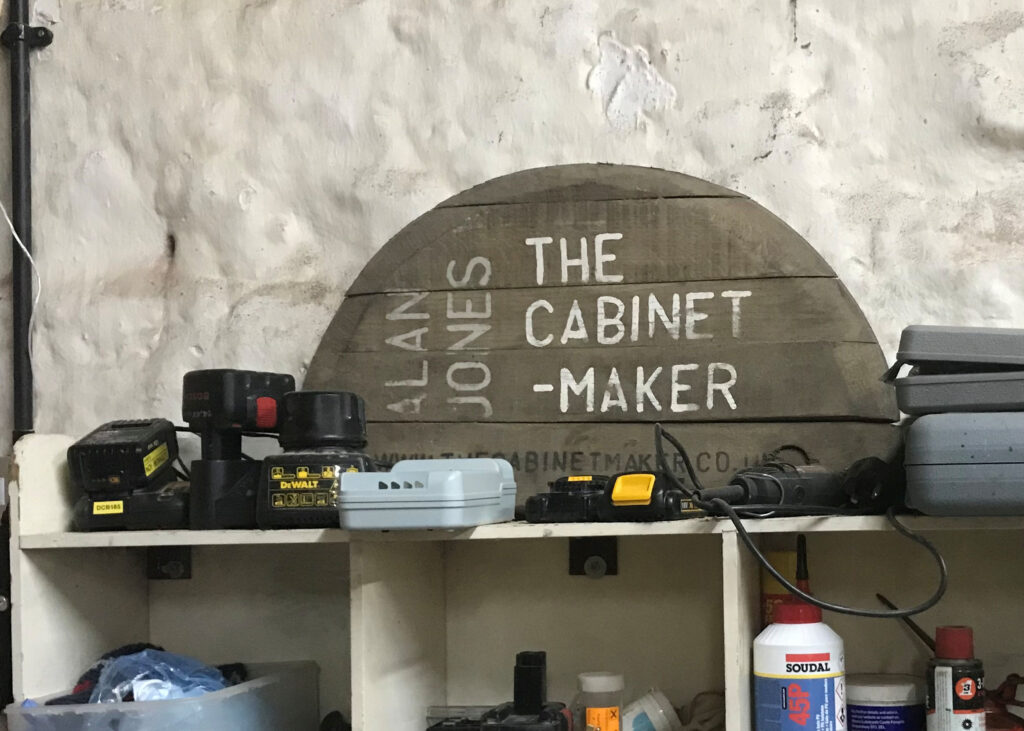 I retired last year when I was 60, and in doing so, I lost my workshop beside the surgery. Since then, I've been searching for a building to use as a workroom but could find nothing close to suitable. A chance conversation with a friend of mine led to me renting a barn he had surplus to requirements and, after the final edits of The Turn of the Tide had been completed, and I waited for the proofs to come back from the printers, I threw myself into converting the empty shell into a suitable workshop. I was to have half the barn downstairs, but I could see that it was probably enough for my requirements and, anyway, I'd spotted a solution to the additional storage I'd need for all my reclaimed wood and salvaged pieces of furniture.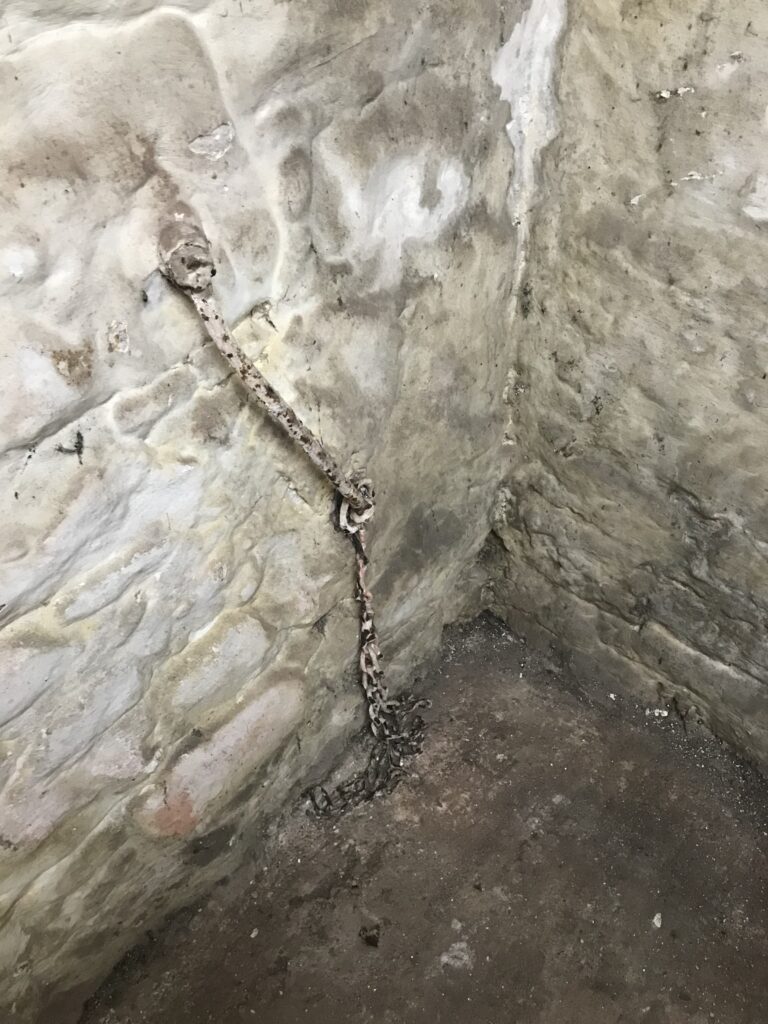 There was a large roof space, and it was ideal as a wood storage loft, but the rafters were unsupported, and would not have taken the weight. Steel beams and pillars were ordered to support a floor, and erected with some difficulty, with the help of a local agricultural contractor and his tele-handler.
In the year since I'd retired, I'd been spending 12-14 hours a day sitting at my desk, writing, editing, making video trailers and designing covers, and this sedentary lifestyle had led to me being the heaviest I'd ever been, so it was good to be doing some physical labour, lifting and laying forty plywood sheets for the loft floor, and dwanging all the beams (a Scottish term for infilling the beams to support the joints in the flooring). Climbing up and down ladders all day was a great workout, and I lost around a stone, and felt the better for it.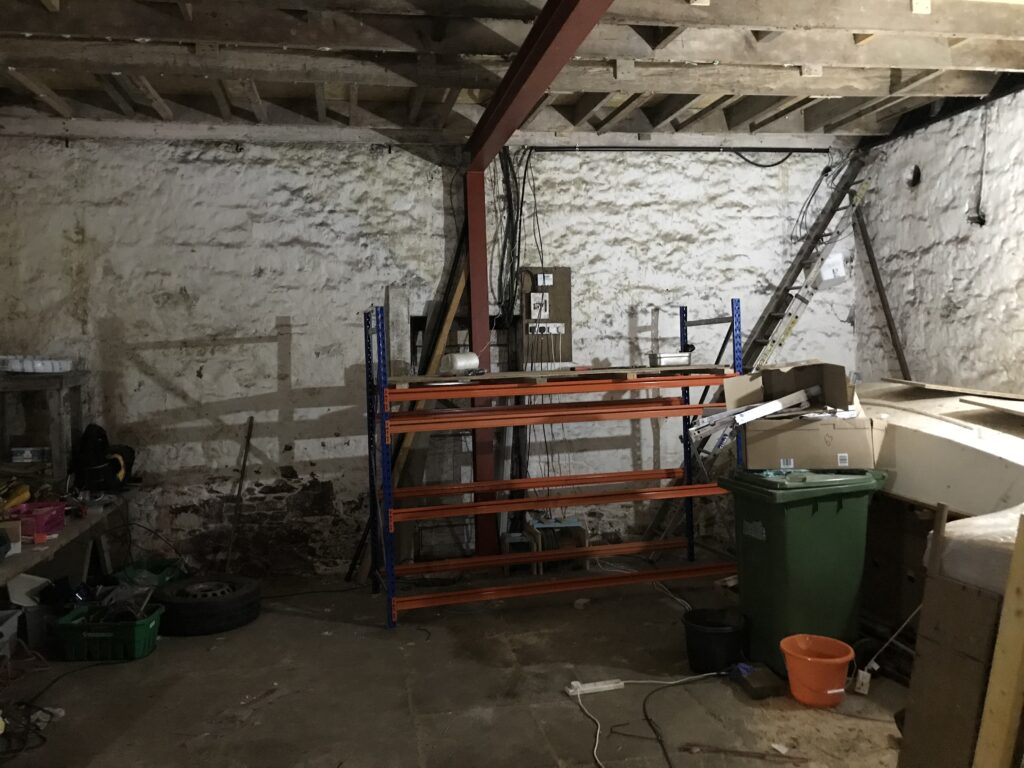 There were no lights, and only two sockets at the supply board, so I rewired the whole barn, upstairs and down. An electrician checked the final connections, just to be safe, and we were up and running with light and power.
It was cold, working in the barn over the winter, but Lia, one of my beta-readers, took pity on me and crocheted a wonderful pair of fingerless gloves, with a hat to match. Despite protesting that they were far to good to use in the workshop, she insisted. They do make quite a difference!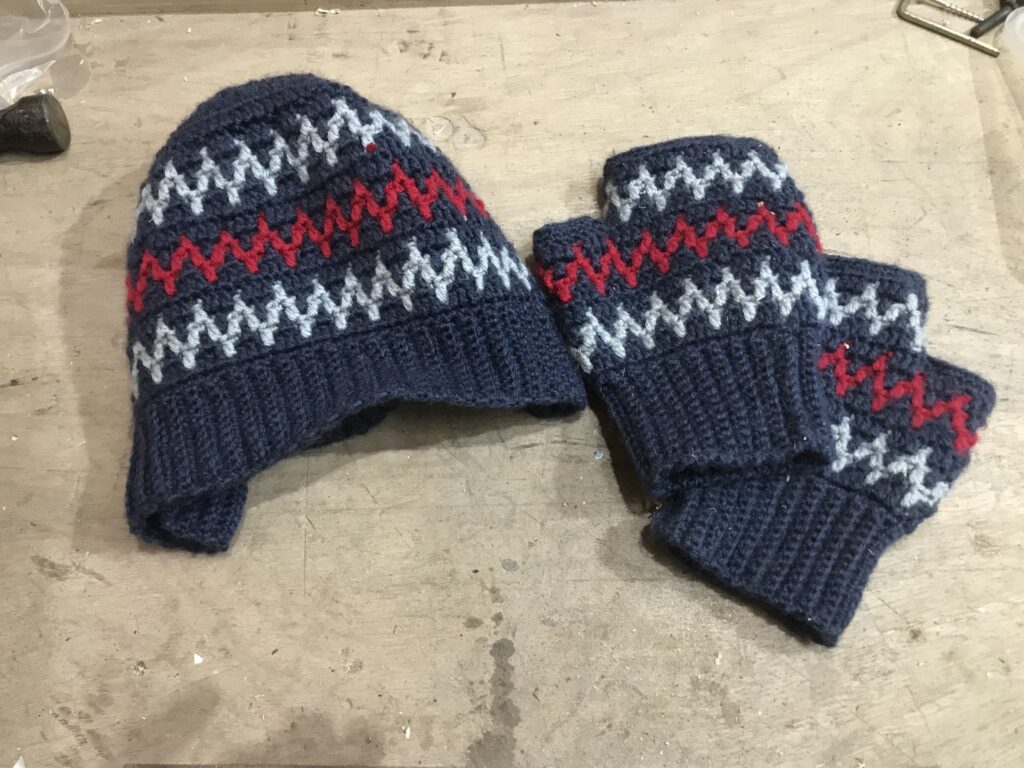 I installed the benches and the crosscut saw from my old workshop, and a swathe of racking I'd picked up at a reasonable price on Gumtree. I'd hoped to pick up a staircase somewhere as well, but with nothing coming up, I set about making one. Never having tackled it before, it took me a while to get my head around the angles but, with a home-made router jig, I cut out the rebates on the stringers and cut the steps to suit. With a bit of trepidation, I hoisted it up into position. Amazingly, with only a few minor tweaks, it fitted, with one small compromise. Due to the size of the 'hatch' in the loft floor, you have to duck to get up the stairs. Still, it is far better than the ladder I was using before!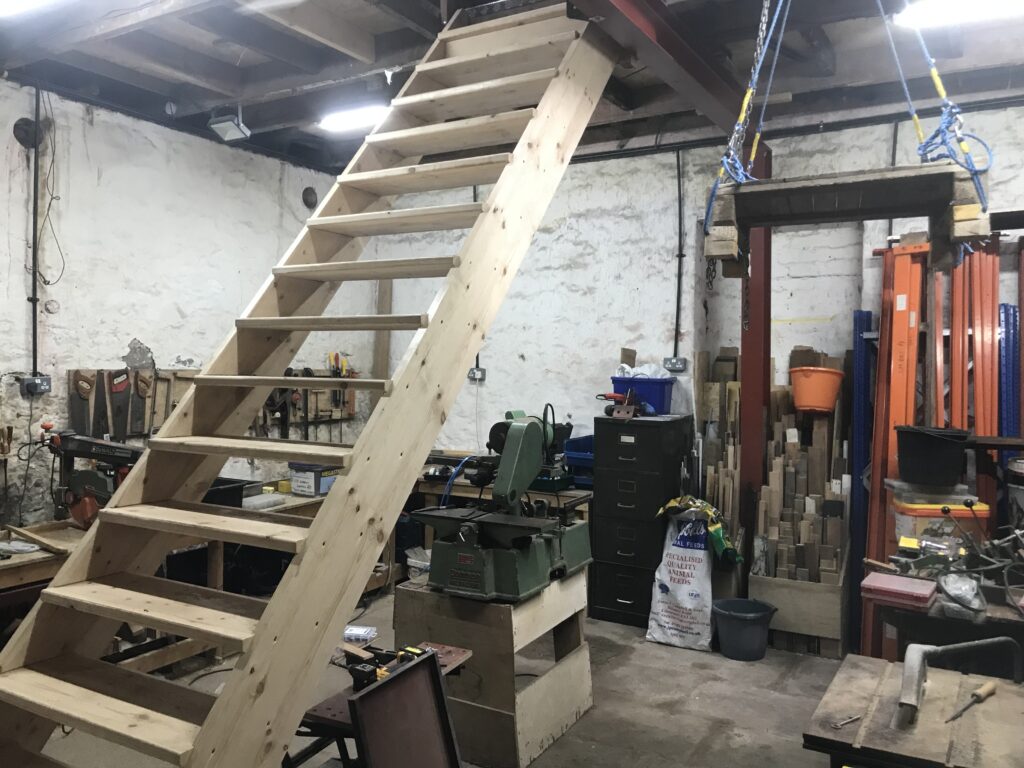 I salvaged some old steel beams and cut them to make a frame for a half ton hoist, my friend and fellow lifeboat crew-member, Luciana, a trainee welder in a shipyard, welded it for me. With its own hatch, it allows me to lift heavy items, including furniture, up to the loft.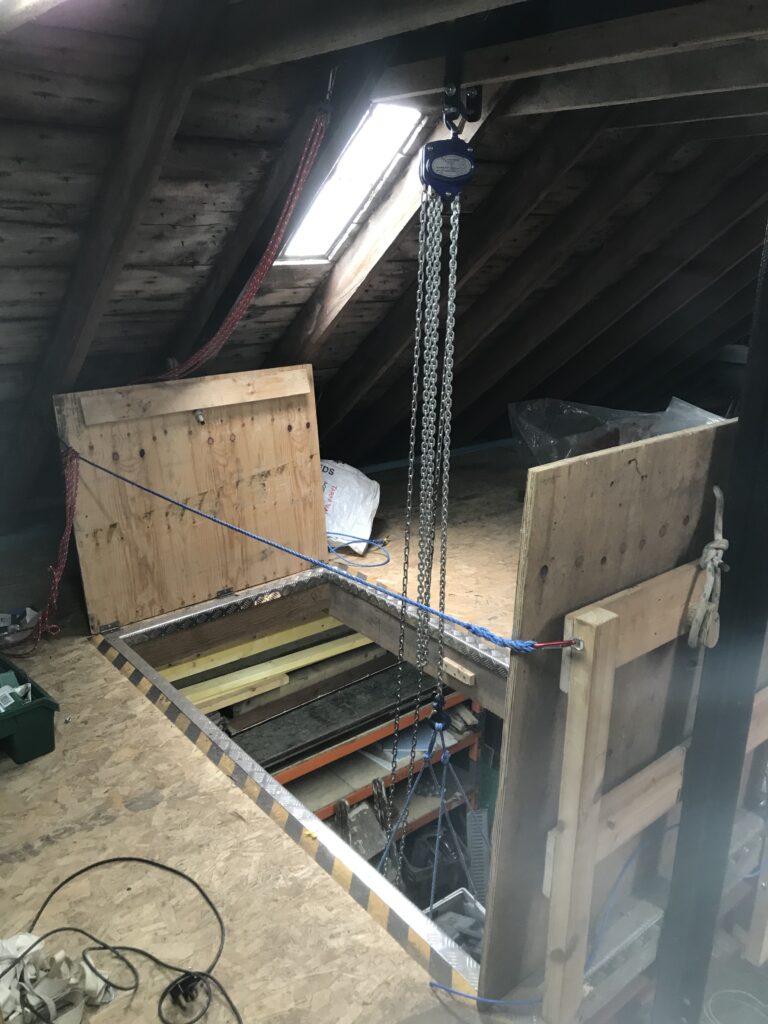 With all the excellent storage facilities, I've been able, for the first time, to have my workshop organised the way I want it, with all the tools in racks for better access, and everything easy to find and get to, it will be much easier to work in.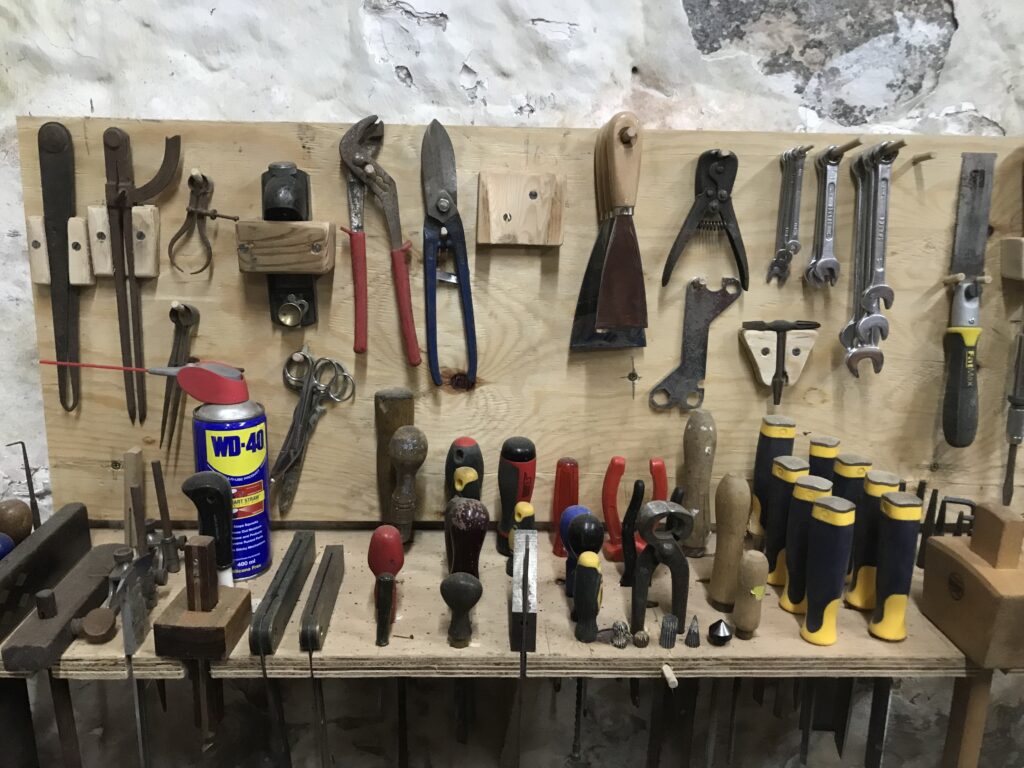 A number of years ago, I'd rescued an old table saw from being thrown away – its motor didn't work, but a few months ago, I managed to find a suitable replacement. With new electrics fitted, it is now up and running, as is the wonderfully named Dominion Elliot Minor, a vintage combination woodworking machine, with planer, thicknesser, morticer and tenoner that I found on Gumtree. I had one or two issues setting it up but it has now been restored to its former operational glory.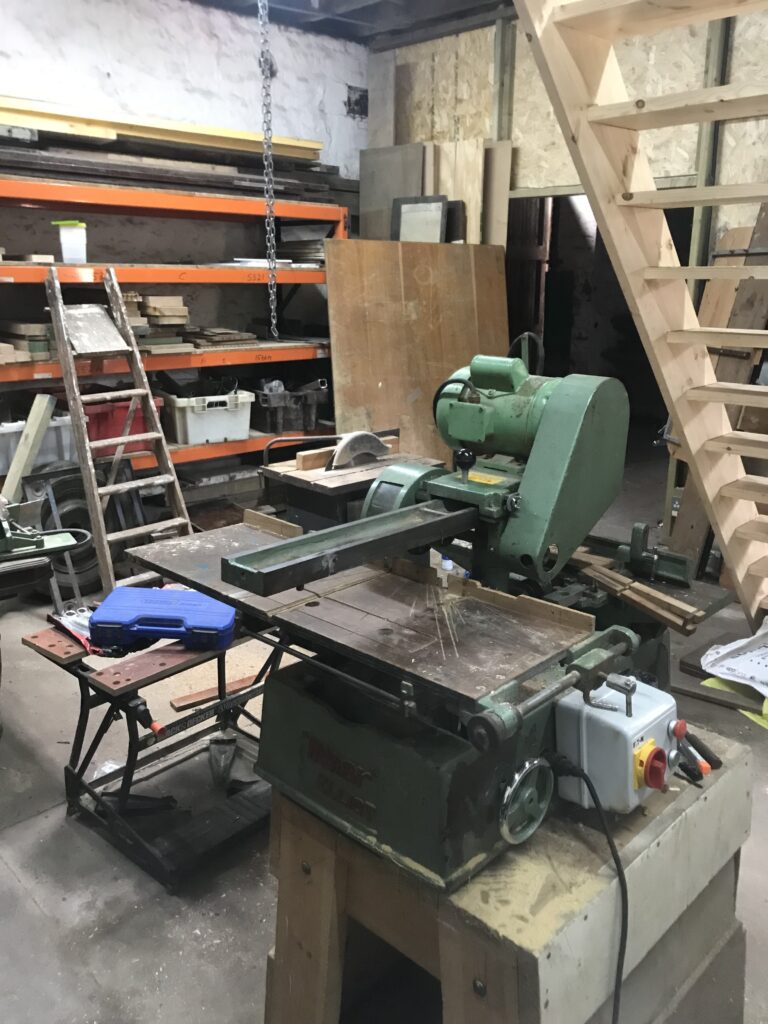 With the new machinery, it will be much easier to do the projects which have been on hold for the last five years. This includes a new kitchen for the house, which her indoors has been desperate for, and a conversion of my van into a modular camper van. She has been very patient, bless her. I now have no excuses. 😊
So that's it. Here's a gallery of some of my furniture I've made, restored and converted over the last forty years.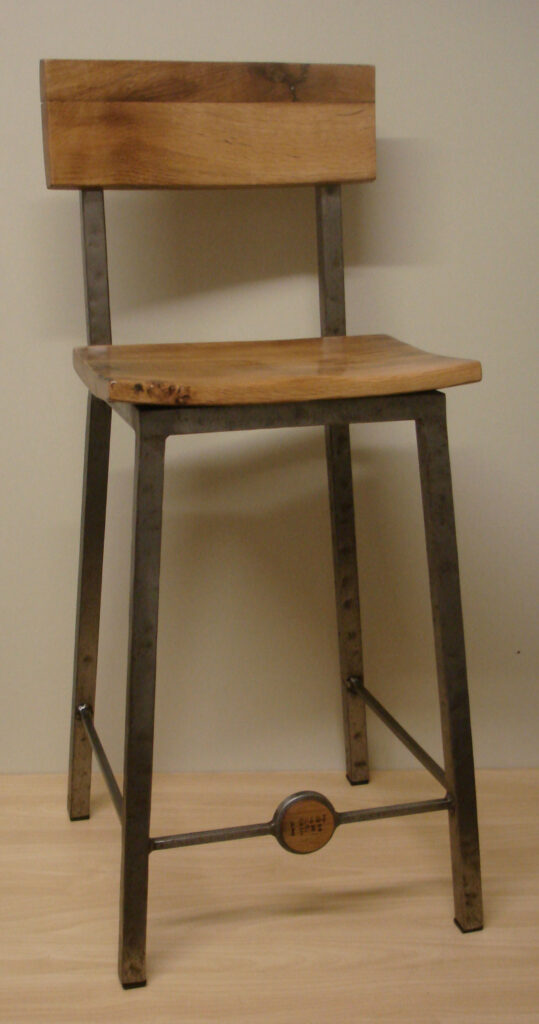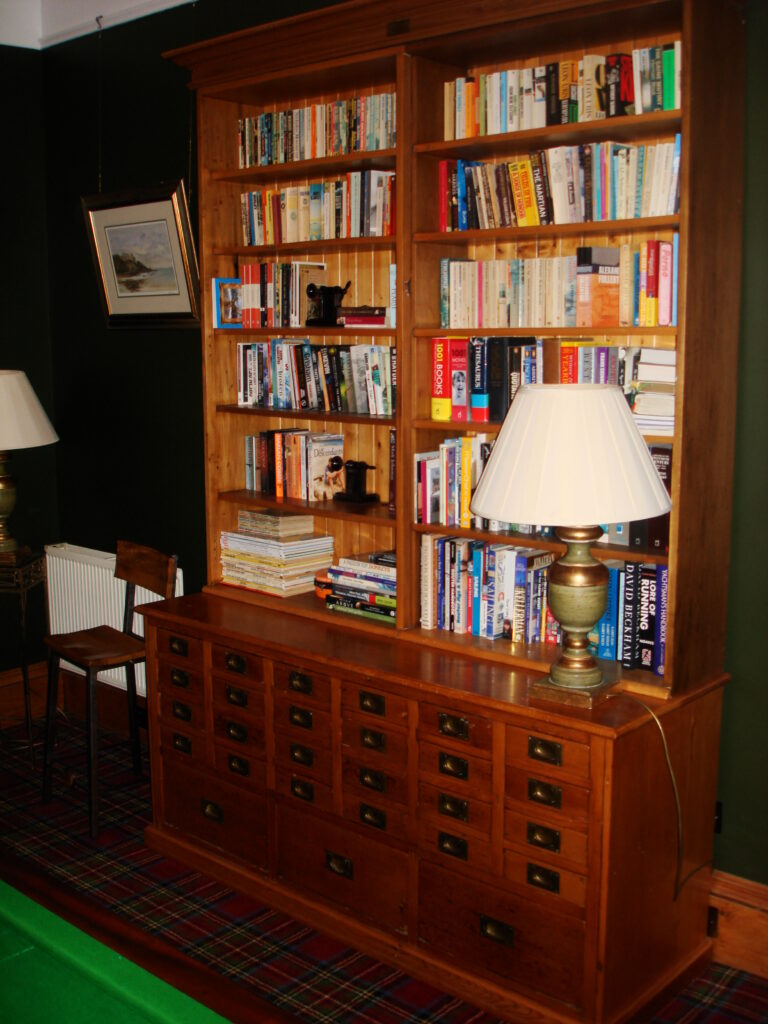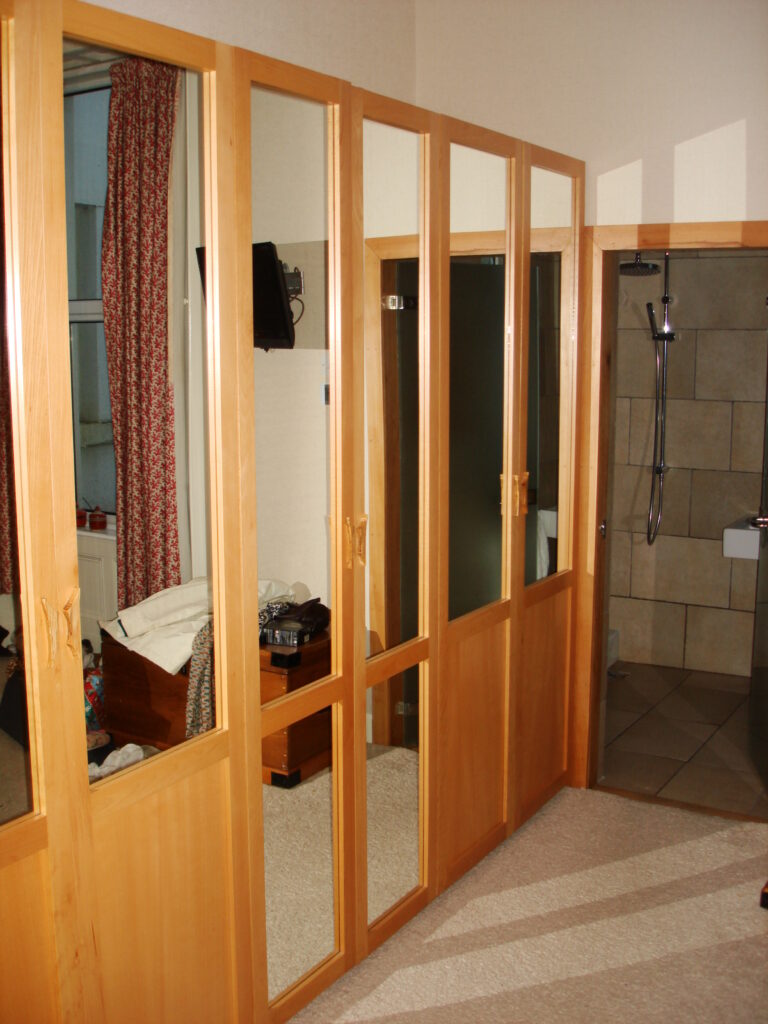 I like to think it is done to a reasonable standard, but when I was asked on my retirement if I was going to take up cabinetmaking as a new career, I had a quiet laugh to myself. I take far too long to make things – any realistic charging for my furniture would be impossible. I admire cabinetmakers who do it for a living – they must work significantly faster than I do!
I have too many interests, I know, and it's sometimes hard to fit it all in, but each has its own wonderful qualities, and planning a piece of wood, watching the paper thin shavings curl from my grandfather's old jack plane is still up there with the rest.